One in five Australians have cancelled or considered cancelling plans to attend large-scale sporting events and festivals due to security concerns
Two in three Australians support police sharing personal information with other agencies to solve crimes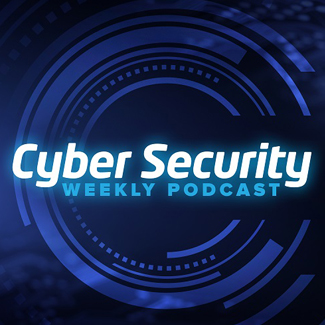 New research from Unisys Corporation (NYSE: UIS) reveals that Australians are equally concerned about cyber and physical threats at large-scale events such as sporting events or music festivals, according to the new 2019 Unisys Security Index™.
Forty-three percent of Australians say they are seriously concerned about a criminal attack causing physical harm. Similarly 43% are seriously concerned about someone stealing their personal data from their mobile device and the same percentage is concerned about someone stealing their credit card data when using public Wi-Fi.
Fewer people are concerned about being physically attacked near an event (40%) or event attendees being targeted by hackers (37%). Only 29% of Australians say they are concerned that police could capture and save the surveillance video of attendees at the event.
The survey also found that one in five (19%) Australians say they have cancelled plans or considered cancelling plans to attend large-scale public events due to concerns about physical attacks and the safety of their data.
Australians are acting on their concerns
This concern about security at large events has impacted Australians' behaviour, with 30% of those surveyed saying they think twice about attending such events and 19% saying they have changed their plans to attend certain events due to the possibility of having their data stolen or being subject to physical harm.
While almost half (48%) of respondents report security concerns have not impacted their plans to attend large events, 23% say they now take extra precautions to secure their mobile devices and wallets and 17% say they now keep on guard for suspicious or threatening behaviour.
"The research findings highlight the convergence of physical and cyber threats in our everyday lives. Australians are aware of the various potential threats at big events – the good news is that awareness is the first step to protection. Australians are proactively protecting themselves by taking precautions to protect their information, being vigilant about what is happening around them and, in some cases, choosing not to attend events or locations where they feel unsafe. However, the temptation is to jump on any free Wi-Fi to avoid racking up mobile data costs. Always assume public Wi-Fi is unsecure and be cautious. If the device is used for work, employers should mandate use of a Virtual Private Network (VPN), regardless of whether the device is provided by the employer or employee," said Rick Mayhew, vice president and general manager, Unisys Asia Pacific.
Unisys recommends nine simple precautions for safer use of public Wi-Fi:
Don't use confidential apps on public Wi-Fi such as online banking or work email.
Avoid "jail-breaking" your device as this removes a number of security controls provided by the manufacturer.
Keep your device operating system and applications updated to ensure the latest security patches are applied.
To avoid malware infections, don't click on advertisements that pop up.
Install a trusted security product to protect against malware.
Stick to well-known networks – e.g., large cafe chains (but still don't assume they are safe).
Never supply your phone or other personal password to access free Wi-Fi; it's not needed.
Don't use a site if it has an HTTPS unencrypted warning.
Use a VPN to secure your connection.