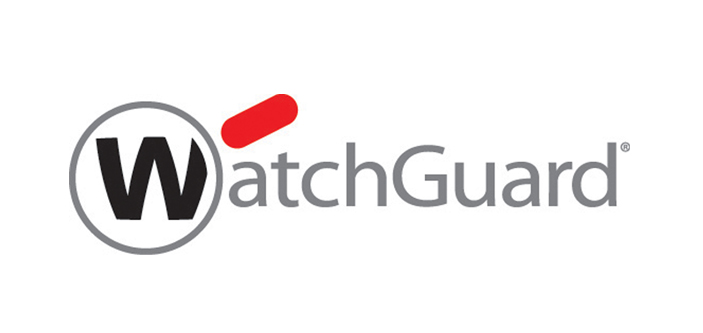 Sixteen percent of Australians claim that they have been the victim of a ransomware attack while 23 percent of Australians feel insufficiently protected against a future ransonware attack.  At the same time, more than one in three Australians (37 percent) are uncertain if they are protected at all against ransomware.
That's according to a survey of 492 consumers conducted by WatchGuard Technologies, a leader in advanced network security solutions, at last month's annual CeBIT tradeshow in Sydney.
The WatchGuard survey found that just under half (46 per cent) of Australians know of an organisation which has been the victim of a ransomware attack.   Interestingly, the survey found that more than one in three (37 per cent) of Australians) don't know if they have ever been the victim of a ransomware attack pointing to the fact that they may not understand what a ransomware attack is or may have inadvertently been a victim but not realised it at the time of attack.
David Higgins, ANZ Regional Director, WatchGuard Technologies, said, "This research mirrors the findings of the latest WatchGuard Quarterly Internet Security Report which found that WatchGuard blocked over three million network attacks and 18.7 million malware variants of which WannaCry was just one and the most high profile.
"The survey data points to the need for Australian consumers to exercise maximum vigilance and to continue to increase their education and awareness of cyber risk at a time when cybercriminals may well take ransomware to the next level in the second half of 2017.
"Whether you want to contemplate another WannaCry scenario or not, it's only a matter of time before self-spreading ransomware – or ransomworms – begin to wreak havoc. By taking a comprehensive and multi-layered approach to security, organisations can reduce the likelihood they will fall victim to malware attacks and avoid the disruptive and potentially costly problems they can cause."
Earlier this year WatchGuard Technologies announced the results of a global reseller channel partner survey conducted by Vanson Bourne which examined the views of more than 1,400 WatchGuard partner organisations across the globe.  The survey found that 83 percent of resellers believe that ransomware will be their customers' largest concern this year. In addition, 16 percent believe the majority of their customers would pay a cyber ransom, and 65 percent believe at least some of their customers would pay.  About 45 percent of reseller respondents believed that less than half their customers have the proper resources in place to adequately manage incoming security alerts.
Many SMBs simply don't have the time or personnel necessary to focus on the management of network security solutions and the mitigation of growing cyber threats.   The survey found that only five percent of surveyed resellers believe all their customers have these resources in place, while seven percent believe none of them do at all. This suggests that while many customers do have solutions in place, there is still significant room for improvement.
Ransomware today is one of the most talked about and publicized security threats.  What started as a few high-profile attacks caused by a handful of malware variants has developed into a virulent threat landscape in which increasingly unskilled attackers are able to execute highly effective ransomware campaigns against organisations of all sizes and levels of complexity.
Indeed, ransomware has become an increasingly common method of attack for hackers against individuals, SMBs and enterprises alike. While the first incidents of ransomware were discovered as early as 2005, the last three years have seen this type of threat explode in popularity and compromise millions of computers and mobile devices around the world, the most recent outbreak being last month's WannaCry outbreak.
While the impact of a malware infection can be significant for individuals or an organisation, WatchGuard advises that there are some critical steps that can be taken to reduce the likelihood of infection. They include:
General awareness
It's important for users to be aware of the threats that malware brings. Staff should be educated about phishing attacks and to be cautious when downloading files or opening attachments from unfamiliar parties.
Regular backups
Regular back-ups of critical data are a vital part of any security strategy. In larger organisations, a global share drive can be created in which all important files should be stored. This drive can then be backed up as often as is needed. Copies of backups should also be kept offline as an additional layer of protection.
Defence in depth
In a complex IT infrastructure, there should be multiple layers of security designed to stop attacks. While no single defence can protect completely, creating a defence in depth strategy will ensure systems and data are as secure as they can be.
Layered protection should range from firewalls and anti-virus software through to network intrusion and advanced persistent threat tools.
About WatchGuard Technologies, Inc.
WatchGuard Technologies, Inc. is a global leader in network security, providing best-in-class Unified Threat Management, Next Generation Firewall, secure Wi-Fi, and network intelligence products and services to more than 75,000 customers worldwide. The company's mission is to make enterprise-grade security accessible to companies of all types and sizes through simplicity, making WatchGuard an ideal solution for Distributed Enterprises and SMBs. WatchGuard is headquartered in Seattle, Washington, with offices throughout North America, Europe, Asia Pacific, and Latin America. To learn more, visit WatchGuard.com: http://www.watchguard.com/