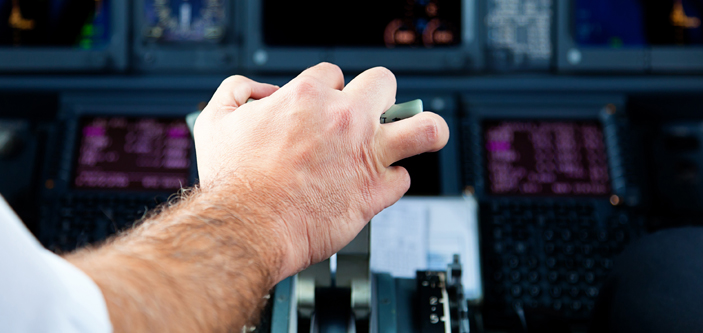 18 January 1938 – 3 December 2014
Airline professionals and fanatics are flying into Sydney, for a final salute to Australian aviation industry legend, Paul Glaser, one of the world's most successful, innovative and competitive airline executives.
Paul was still contributing to the Homeland Security Asia Pacific campaign to change Australia's airport 'security culture' hours before he died suddenly on 3 December 2014, aged 76, at his Mosman home.
Sadly, he missed by one day Senator Nick Xenophon's announcement of a Senate Inquiry into slack Australian Airport security and the failure to address multiple major security lapses.
He will be honoured in a final salute, at 1400 hours, on Thursday 11 December 2014, at St. Marks, Darling Point, where he sang at weddings.
Before becoming obsessed with airlines, Paul worked at the Australian Consulate-General and the United Nations, in New York, where he married his wife Wendy, in 1963.
On return to Australia, Paul worked for Ansett, before being poached by Pan Am where he excelled and later returned to NYC in a senior role for three years – commuting back and forth to his family home in Mosman.
When Pan Am ceased to exist, Paul returned home to work for Qantas Link/Eastern, before being persuaded to move with his family to Houston Texas, to help fight for the survival of Continental Airlines.
A born people gatherer, Paul grew up in Paddington and was a star pupil at Sydney Boys High School, with the intellectual capability to take on any profession – but he succumbed to the excitement of airlines and free first class tickets.
Paul mentored many successful airline executives. These, include Barry Brown, Area Vice President – Emirates Airlines, Dubai; Paul Casey, President – Hawaiian Airlines and then Island Air, Honolulu; Bill McNamara, ex Pan Am/BCAL, now CEO Air Marketing, Sydney and Roger Henning, ex VP BCAL, now Director HSAP.
Paul joked about living on 'borrowed time', after he survived five weeks in a coma, after an embolism escaped from marrow, following a double knee replacement, with the medical profession un-optimistic about his recovery prospects.
He remained unstoppable, continuing to sail and nurture anyone and everyone he felt he could help to achieve, in any way. In true PG style, Paul's soling (stet) partner was nuclear physicist, Dr Ron Knight. Paul served as Secretary of the Australian Soling Association and travelled overseas with Australian crews.
During his time as a Mosman Council Alderman, Paul fought to block off roads to stop heavy traffic spoiling the serenity of his beloved suburb.
Paul is survived by Wendy, son Brigham, daughter Amanda and four grandchildren.
Footnote: This release has been vetted and approved for publication by Paul's family
We'll sure miss his strategic planning capability, aviation experience, passion to make air travel safer and eliminate holes in airport security.