Remote working and mobile printing become increasingly common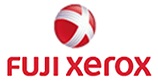 Over 60 percent of Australian small to medium sized businesses are concerned about maintaining document confidentiality when printing, according to a new survey by Fuji Xerox Printers.
Fuji Xerox Printers surveyed 500 customers and found that nearly 20 percent of organisations admit they don't securely dispose confidential documents.
"Most organisations are still using a shredder to keep information secure, rather than more sophisticated methods, such as secure print options and password protections on documents", said Tony Grima, General Manager for Australia at Fuji Xerox Printers.
"It is alarming to see that just 40 percent of organisations use password protected documents and a mere 14 percent use secure print. These figures serve to highlight the apparent lack of printer security education amongst most Australian SMEs", said Grima.
Worryingly, nearly 35 percent of Fuji Xerox Printers' survey respondents believe that confidential information has been accidently read by other employees at their organisation due to documents being left at a printer. At the same time, almost a quarter of them admitted to finding private documents such as new contracts, salary figures and confidential client emails via the same means.
"The impact of a breach in document security causing the unauthorised disclosure of confidential information can not only result in damaged reputation, but financial loss for a company as well. In fact, the average organisational cost of a data breach is estimated to be around $2.6 million in Australia[1].
"Couple this with the fact that over 60 percent of companies have experienced at least one insecure printing data breach[2] and it's easy to see why security is so important. Companies must be prepared by securing their information and document management systems that contain their most valuable asset – knowledge", said Grima.
Fuji Xerox Printers top five tips for SMEs to ensure better document security include:
Control access
Requiring authentication directly at the device using a swipe card or access code will ensure unauthorised users can't access the networked print device or collect documents from the output tray. Fuji Xerox Printers PaperCut application that works as a secure cost management system can facilitate this functionality.
Secure the document
The secure print functionality embedded within Fuji Xerox Printers single function and multifunction devices allows users to set a password on their file at the time of printing and use the password at the device to release it.
Secure the device
It's critical to an organisation's network security to make sure that violations or breaches cannot occur through any network-connected devices or on the devices themselves. The Data Security Kit, available with Fuji Xerox Printers multifunction devices, gives administrators the option of encrypting, overwriting or deleting data from the device hard drive at any time or at defined intervals to ensure confidential information cannot be accessed by hackers through the network or from the device itself.
Set rules
Fuji Xerox Printers devices enables organisations to define rules around what kind of documents can be printed, by whom, when they can be printed and on which device or devices. This can help to minimise the risk of after-hours data theft from within an organisation by preventing unauthorised copying of documents at any time.
Monitor and audit
CentreWare Internet Services allows organisations to perform basic reporting on print devices, whether it's in regards to printing, scanning or faxing history, so they can identify the source of a leak should one occur.
Mobile printing on the rise
Results from Fuji Xerox Printers' survey also indicated that the use of mobile printing is increasing amongst small to medium businesses within Australia.
Over 60 percent of employees now work remotely according to the survey, with 36 percent of employees accessing WIFI/mobile capabilities from home. When it comes to the office, mobile printing is popular, with over half of the survey respondents claiming mobile printing at work to be either somewhat to very important and wanting the capability to print from a smartphone or tablet at work.
At the same time, mobile phone printing adoption at work is a little sluggish, with just over one fifth of employees printing from their mobile. However, this has been limited by the lack of mobile enabled printers at work (33 percent) and lack of knowledge and difficulty in how to use (19 percent).
[1] https://www-01.ibm.com/common/ssi/cgi-bin/ssialias?htmlfid=SEL03094AUEN
[2] https://www.ysoft.com/en/print-information-security-an-imperative-in-the-iot-era