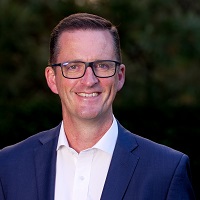 Fujitsu has appointed Dave Lennon as Queensland state manager. In this role, Dave is responsible for managing all sales and customer service activities in Queensland. He will take a leading role in driving growth for Fujitsu in Queensland.
Dave has more than 20 years' experience in technology, initially in the telecommunications sector, and more recently through a focus on consulting services driving business and technology outcomes for customers. He combines his passion for creating environments where people can grow and achieve to their potential with a strong focus on improving organisations through transformational change.
In his previous role as co-founder and managing partner of Business Aspect, he created a successful management and technology advisory firm that was included in the BRW Fast 100 for two consecutive years. He oversaw the acquisition of Business Aspect by Data#3 and continued to manage the business as part of Data#3 group for a further five years.
Dave has also held roles including Principal Consultant at Dimension Data, Head of Market Development at Logica Asia, and Regional Communications Consultant at Telstra.
Conway Kosi, Vice President Sales and Customer Service Management, Fujitsu Australia and New Zealand, said, "Dave brings significant strengths to the role of Queensland state manager. His experience and leadership capabilities are exceptional and he knows how to work with key stakeholders across organisations to deliver successful outcomes for customers."
Dave has a Bachelor of Engineering from James Cook University, a Graduate Diploma of Business from Deakin University, and an MBA from Queensland University of Technology.