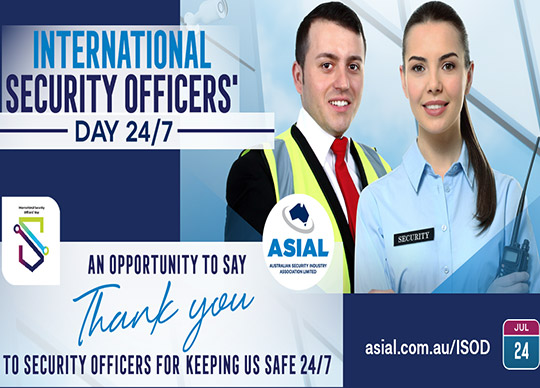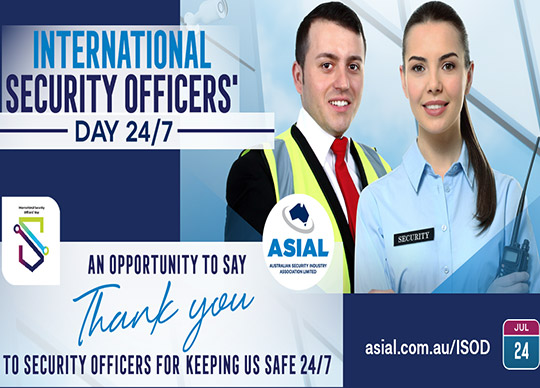 The Australian Security Industry Association (ASIAL) has appointed former NSW Assistant Commissioner Nick Kaldas APM as Australian Patron of International Security Officers' Day, July 24th (24/7).
Every day, Security Officers place themselves in harm's way to protect the community from danger. Yet, few of us ever recognise or acknowledge the contribution they make.
Organised by ASIAL, International Security Officers' Day on 24 July provides an opportunity for the community to recognise and thank those who work behind the scenes and on the frontline to help keep us safe 24/7.
Commenting on his appointment, Nick Kaldas said "I am proud to be the Patron of International Security Officers' Day. The tens of thousands of Security Officers who work 24/7 in helping keep the community safe deserve to be recognised".
A global security industry initiative, International Security Officers' Day is now celebrated in a growing list of countries including Australia, Bangladesh, Canada, China, New Zealand, Hong Kong, Macau, India, New Zealand, Singapore, Thailand and the United Kingdom.
ASIAL CEO Bryan de Caires said "On 24 July, we are calling on business, government and the broader community to smile and say 'thank you' to a Security Officer whether at a sporting event, shopping centre, office building, hospital or at the airport, or indeed at any number of places where Security Officers are on the job, 24/7."
For more information on International Security Officers' Day or to find out how you can get involved visit www.asial.com.au/ISOD.