AOS 2.0 Intent-Based Network Operating System Enables Autonomous Networks that Accelerate the Migration of L2 Legacy Apps to a Modern Infrastructure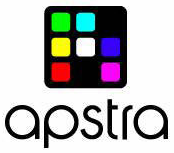 Apstra has announced AOS 2.0 which brings together for the first time vendor-agnostic autonomous operations of an integrated underlay and overlay network infrastructure. This latest release includes automation of the entire lifecycle of VXLAN-based Layer 2 network services within and across racks. AOS 2.0 accelerates the process of migrating from legacy L2 data center infrastructures to modern Leaf-Spine infrastructures with fully automated and integrated L3 underlay and L2 overlay.
Support for L2 services across racks ensures that legacy applications work without any modifications, and support of the VXLAN protocol across various vendors provides choice in hardware. AOS 2.0 is enterprise-class and incorporates Role-Based Access Control (RBAC) in addition to HTTPS and headless operations, and will ship in October 2017.
AOS 2.0 provides the flexibility and agility network operators require for secure workloads and a bridge to an exciting, affordable, low risk enterprise-ready network for Service Provider, SaaS and Enterprise customers.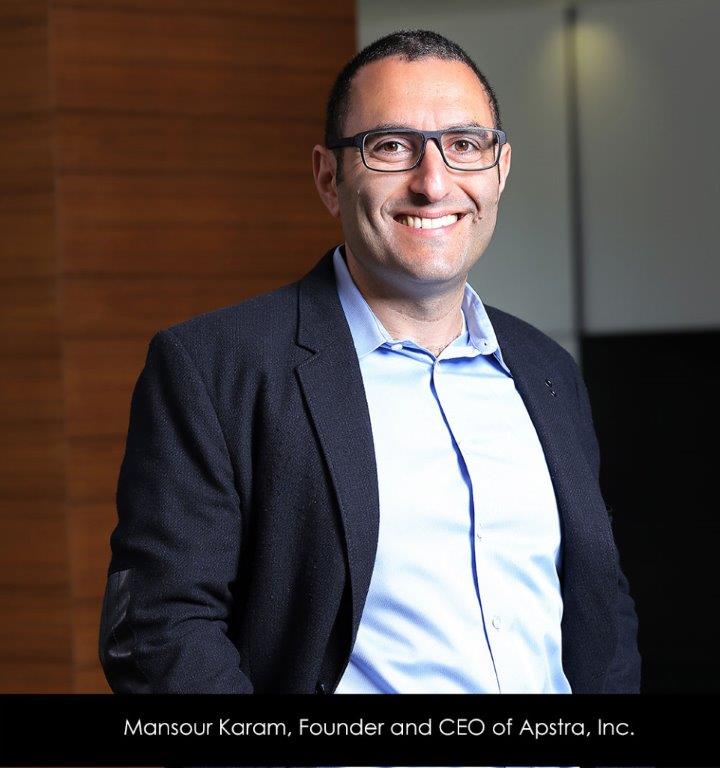 "Our vision at Apstra is broad and deep and we are pleased to offer VXLAN support and vendoragnostic lifecycle automation of VXLAN design, implementation, and operations for any virtual, container-based, or bare-metal workloads," said Mansour Karam, CEO and founder of Apstra, Inc. "Customer-driven feature velocity is a key part of our vision, enabled by the extensible AOS architecture, enabling expanded device support, intent-based analytics and multicast support — which are coming as part of turn-key applications in future releases."
AOS 2.0 provides vendor-agnostic telemetry and correlation between the overlay and underlay, and is compatible with VMware NSX and VMware vRealize Cloud Management.
Apstra Operating System
AOS 2.0 delivers a turnkey distributed Intent-Based Network Operating System (IBN-OS) and applications that offer game-changing network service agility, increased uptime and dramatically improved infrastructure TCO. AOS automatically prevents and repairs network outages for dramatically improved infrastructure uptime. It operates a network as one system, massively improving infrastructure agility while reducing operational expenses. AOS' distributed data store is a repository of all intent, configuration, and telemetry state, and hence acts as a single source of truth for your network. It's self-documenting nature streamlines compliance tasks. AOS is device-agnostic and works across all major vendors as well as open alternatives.
IDC- Rohit Mehra, Vice President, Network Infrastructure @rmehraIDC
"Autonomous network infrastructure, also referred to as a "self-operating network", will provide the
foundation for future IT and network operations. Apstra is working toward the realization of that vision
with AOS, a vendor-agnostic, intent-based network operating system that addresses the lifecycle of
autonomous networks. AOS's support for VXLAN simplifies network operations and provides for agility
and flexibility in deploying secure workloads."
ZK Research- Zeus Kerravala, Chief Analyst @zkerravala
"AOS is the leader in vendor-agnostic intent-based networking and autonomous network infrastructure operations."
IHS Markit- Michael Howard, Senior Director and Advisor, Carrier Networks @MichaelVHoward
"Apstra's software has gone a long way toward automating the lifecycle operations of the underlay and is now doing the same for the overlay. Network operators will want to examine AOS 2.0, since it is designed to accelerate the deployment of VXLAN within service providers and enterprises."
CIMI Corp- Tom Nolle, President: @CIMICorp
"Apstra provides a layer of intent-based abstraction and management that has been missing from the network, from the cloud, and from the network operator's SDN, NFV, and carrier cloud plans. Their technology could make the difference between dabbling in a market opportunity and owning that opportunity, between transformation and obsolescence."
ipSpace.net – Ivan Pepelnjak, Network Architect @ioshints
"It's nice to see a tool that solves a painful and complex problem in an elegant way. Apstra managed to do that for automated Data Center VXLAN deployment and lifecycle management."
Futuriom- Scott Raynovich, Founder and Principal Analyst @rayno 
"Apstra is on the cutting edge of intent-based networking, with an approach that addresses the full lifecycle of network operations and bypasses proprietary solutions such as ACI. The Apstra solution enables the deployment of a simplified, automated VXLAN that can bridge the gap from L2 legacy system to a modern switching architecture."
ACG Research – Stephen Collins, Principal Analyst, Network Visibility and Analytics @scollins1024tm
"Apstra's AOS ingests and analyzes streaming telemetry data that provides feedback which informs the entire intent-based network automation lifecycle."
ESG- Dan Conde, Analyst, Networking, Cloud Platforms & Services @dconde_esg
"Apstra AOS enables the multi-vendor configuration of VXLAN to interconnect Layer 2 legacy workloads within modern CLOS (Spine-Leaf) based Layer 3 architectures enabling a scalable, efficient network."
About Apstra, Inc.
Apstra has delivered the only Intent-Based Network operating system that enables a Self-Operating Network an autonomous network that configures itself, fixes itself and defends itself. The company is redefining network operations and economics to make the network a CIO's most valuable asset to address business velocity. The Apstra Operating System (AOS provides the only vendor-agnostic, intent-based, closed-loop "command and control" system delivering agility and massive TCO savings through automation of the full lifecycle of network operations. Apstra is based in Menlo Park and is privately funded.