CyRise is a six-month, mentor-driven accelerator program designed to help early-stage cyber security startups with everything they need to successfully take an idea to the global market.

CyRise has launched, calling on early-stage cyber security entrepreneurs and industry professionals to apply for its extensive six-month program, kicking off in September.
The accelerator program, a recipient of LaunchVic's first round of funding and a result of the previously announced incubator partnership between Deakin University and Dimension Data, will give five cyber security startups from around Australia, New Zealand, and the wider APAC region the opportunity to:
Be mentored by some of the best cyber security and startup veterans from Australia and around the world (full list in the appendix below);
Gain real-world insight through CyRise's Corporate Partner Program, which connects startups with early customers;
Embark on a structured trip to Israel and the USA to build their knowledge of the wider cyber security landscape and grow their connections while networking with quality talent, and;
Pitch to investors for further funding at the completion of the six-month program.
Program participants will be based out of Melbourne CBD coworking space, Teamsquare, and receive AU$50,000 in capital as part of a capped SAFE note. A SAFE (Simple Agreement for Future Equity) is an agreement between an investor and a company that provides a right for the investor to receive equity in the future, without determining a specific price per share. It is simple to understand, meaning limited legal costs, and it enables founders to launch and prove the valuation of their startups at the next funding round.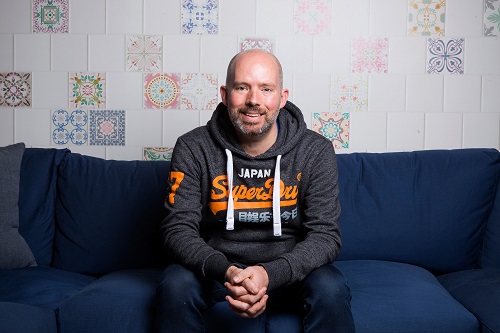 Scott Handsaker, CEO of CyRise, commented: "Victoria is fast becoming known as the best location in APAC for the cyber security industry. Where Australia is lacking in this space is in the commercialisation of ideas. There is so much talk around R&D, which is great to see, but how do we package up these findings and ideas in order to yield better commercial outcomes for the Australian economy?
"We want to help connect Australian corporates with innovative local founders who are building world class cyber security solutions. Our ability to open corporate doors for our startups will help them grow globally, while allowing corporate Australia a rare inside look at the best cyber security solutions this country has to offer.
"Our startups will get access to Deakin University's field-leading researchers, as well as  Dimension Data's commercial experience, and take advantage of this one-of-a-kind partnership to successfully take their ideas to a global market."
To learn more about CyRise, startups can visit the website and also head along to an upcoming roadshow event:
Melbourne 27th July 2017 – Inspire9 (Richmond) – 6.00pm
Hobart 31st July 2017 – Enterprize – 6.00pm
Sydney 1st August 2017 – Fishburners – 6.00pm
Brisbane 3rd August 2017 – River City Labs – 6.00pm
Canberra 7th August 2017 – Entry29 – 6.00pm
Perth 8th August 20th – Flux – 6.00pm
Adelaide 11th August 2017 – Hub Adelaide – 5.00pm
Mentors:
Startups will receive intensive mentoring on everything from scaling tech teams to growth marketing, from Australia's leading innovators, technologists and venture capitalists, including:
Craig Davies is the CEO of the Australian Cyber Security Growth Network, which focuses on helping Australia become a global cyber security leader. He's held CSO and Director of Security roles with Cochlear and Atlassia, respectively.
Didier Elzinga is the CEO/co-founder of Culture Amp; he has now raised over $30 million, grown Culture Amp to 125+ people in four offices and boasts over 1,000 customers globally. He's also a non-executive Director of the Atlassian Foundation, and on the board of Rising Sun Research.
Debra Bordignon CTO of Dimension Data Group Australia, Debra was previously at Hewlett Packard, where she was Chief Technologist, Innovation Leader for the APJ office of the CTO, and Leader – Innovation and Industry Initiatives for HP's Enterprise Services division.
Casey Ellis is the co-founder and CEO at security services marketplace Bugcrowd, having been working in the cyber security space since 2001. He's founded and worked as Director and CSO at a number of enterprise and security-focused businesses while simultaneously mentoring others through Pushstart, the Tall Poppy Group — and now CyRise.
Michelle Price has a wealth of public sector security experience, she is currently the COO of the Australian Cyber Security Growth Network. With the Department of the Prime Minister and Cabinet. she held Senior Adviser roles in National Security Policy and Planning and Domestic Cyber Policy, before becoming Senior Adviser, Cyber Security at ANU's National Security College.
About CyRise
CyRise is on a mission to be the number one cyber security accelerator in the Asia-Pacific region. Based in Melbourne, CyRise is a partnership between Deakin, Dimension Data and LaunchVic that's dedicated to supporting the local ecosystem for the long-term.